5 Nigerian Billionaires Who Are Broke Now (Photos)
There's an avalanche of successful entrepreneurs, celebrities and fraudsters who quickly rise to financial success, only to lose everything just as abruptly as they were made and it is not a happy thing to see or experience.
In Nigeria, people who become rich and get to billionaire status rarely go completely broke as they have accessibility to keep their wealth on the rise and maintain the standard where they are. Being broke oftentimes for a billionaire is different from the average Nigerian, so this list reflects people who have lost their billionaire status.
Here's a list of some Nigerian billionaires who have gone broke in recent times as reported by the media.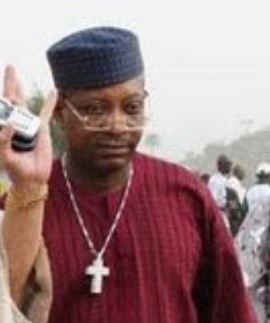 1. Goddy Anabor
Lagos socialite and Billionaire publisher of the defunct Hearts Magazine, Chief Goddy Anabor is now a cab driver. The erstwhile billionaire whose name and titles the likes of Sir Shina Peter, Oliver de Coque and so many other musicians documented lavishly in some of their albums now engages in the business to keep body and soul together, and after falling on bad times.
Operating incognito, Anabor uses a Toyota Camry (tiny light) for this and usually resumes his activities around 1AM when fewer eyes will be on him. His take off point is the popular Allen Avenue in Ikeja, Lagos. Some of those who used to know him in his hey days are so sad and shocked by the way he ended up. They blamed bad marriage and drugs for his down fall.
At some point, he was residing inside Moshood Abiola Crescent, off Toyin Street, in Ikeja, Lagos. He also had a guest house in Ikeja GRA (on Joel Ogunnaike to be specific). As a matter of fact, the guest house today houses a Nude club – The Cave, owned by Shina Edo. He sold them all at the peak of his crisis. Likewise his gigantic hotel in Edo State and all his exotic automobiles, including a Rolls Royce.
Talking about his luxurious life and extravagance, he said: 'In Lagos Sheraton Hotel, I spent 86Million Naira in hosting people from London for one year and three months. I have the receipts, and you can go and ask them there'.
'There was a time I had ₦3BN in Equity Bank at Allen Avenue, Ikeja, which I spent on people. I had more than 50 cars like Bentley, Rolls Royce and others. I usually bought cars that were newly manufactured.'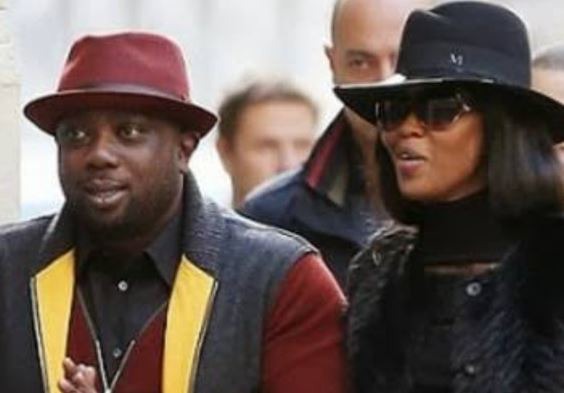 2. Kola Aluko
Kola Aluko is a Nigerian energy business magnate with interests in African infrastructure development and aviation. The popular big boy has gone from dating Naomi Campbell to losing weight and living in Mexico right after he went broke.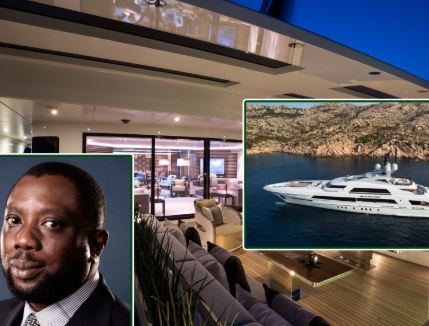 Before going broke, the uber-wealthy oil and gas magnate, Kola Aluko, was the guy every guy wanted to be like; he once dazed Hollywood royalties and billionaires by splurging £1.5Million on champagnes at Oscar winner, Leonardo Di Caprio's 39th birthday; famously dated international model, Naomi Campbell, and was known to live la vida loca like a Brunei Sheikh.
In 2013, the billionaire businessman who loves race cars reportedly bought the limited edition Ferrari Pininfarina Sergio speedster said to be worth a whooping £2Million. Kola also owned a 200-foot yacht – nicknamed Galactica Star. Jay Z and Beyonce, favour the luxury yacht originally purchased for more than $80Million as they were frequent guests on it.
Kola has been running from the arms of the law over allegations of money laundering perpetrated when Diezani Allison-Madueke held sway as Nigeria's Minister of Petroleum Resources. The US District Court Southern District of Texas, Houston Division, on July 14, 2017, ordered the seizure of Aluko's assets worth $144Million. All his Ferrari and vintage cars have been seized. There are no traces either of his expensive wrist watches.
Aluko is believed to be hiding out on his yacht, which he rented to Jay Z and Beyonce in 2015 for $900,000 a week.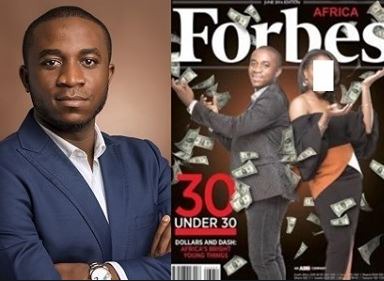 3. Invictus Obi
Invictus Obi was named by Forbes as one of the richest young billionaires in Nigeria who were under 30. The Billionaire CEO hit the limelight when he was featured on Forbes Magazine cover, but all of this came to a halt when he was arrested and indicted for alleged fraud in the US.
The Federal High Court in Lagos ordered the forfeiture of ₦280,555,010.65 "warehoused" in the bank accounts of Invictus Oil and Gas Limited and Invictus Investment Limited.
The Economic and Financial Crimes Commission (EFCC) told the court that the two firms were owned by Obinwanne Okeke, "a strong leader of a cyber crime syndicate that specialised in business e-mail compromise."
Okeke, popularly known as Invictus, is currently standing trial in the United States of America over an alleged $11M cyber fraud.
Following an ex parte application by the EFCC on Monday, Justice Rilwan Aikawa made an order for the temporary forfeiture of the sums of ₦240,250,904.46 and ₦40,304,106.19, which the anti-graft agency said it found warehoused in the Nigerian bank accounts of Invictus Oil and Gas Limited and Invictus Investment Limited, respectively.
More of his assets are being monitored and would also be forfeited and his networth has dramatically dropped thus leaving him broke.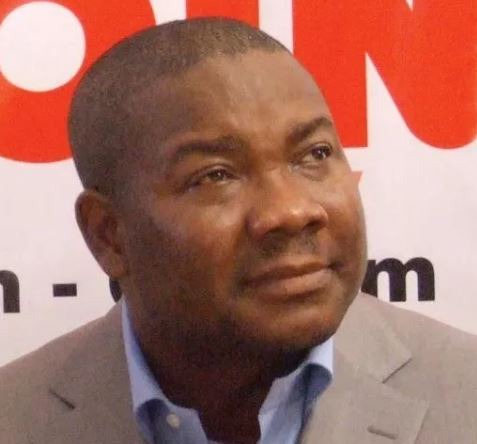 4. Ade Bendel
Ade Bendel was an infamous Nigerian fraudster, who swindled both the high and the mighty in Nigeria and abroad and made billions off it.
He swindled several notable Nigerians including a a retired general in the Egyptian armed forces, Abdel Azim Attia. Ade Bendel also took to the drycleaners a retired brigadier general of the Nigerian army and the former governor of the old North-Central state, Abba Kyari, in 1999. From this gullible general, Ade Bendel became ₦500 million richer.
Ade Bendel served his prison term in Kirikiri and claimed to have changed and met God where he became a Christian, but kept on committing these fraud activities.
After his publicly displayed change, it was therefore a surprise to many when in 2013, Ade Bendel was declared wanted by the Economic and Financial Crimes Commission (EFCC) in a public notice signed by the EFCC spokesman, Wilson Uwujaren. The case concerned was that of criminal conspiracy and obtaining the sum of $7,855,500 and N3,000,000 from a Nigerian while serving a jail term at the Kirikiri maximum security prison, Lagos.
He has lost a lot of asset during the course of his prison sentence and was alleged to have gone broke.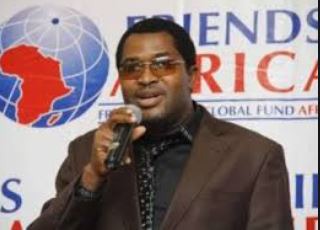 5. Celestine Babayaro
Celestine Babayaro needs no introduction because he was one of the famous gang that made up the Dream Team IV that won Nigeria the Atlanta Olympics gold medal in 1996. However, in recent times, tales of the player's bankruptcy have been the topic of discussion.
He is without an ounce of doubt Super Eagles' left-back featured for Nigeria at the age category and Super Eagles winning the 1996 Olympics for the country. Babayaro, played for some of the biggest clubs in England and Belgium.
At a time in his career, Babayaro, was amongst the highest paid African players in the world as he earned between £25,000 and $30,000 per week at Chelsea FC of England. He however declared himself bankrupt at a court in Croydon in 2010 after being charged by creditors. A final confirmation of his insolvency was made known in 2011.
Related Posts: